Snowshoe tour with Swiss fondue
Winter fun away from the hustle and bustle
After a cable car ride, put on your snowshoes and enjoy the wintry mountain landscape. Listen to the crackling of the snow and enjoy a mulled wine after a guided snowshoe tour. Enjoy a 3-course menu with a mixed salad, a homemade cheese fondue with bread and finally a fine dessert in a cozy mountain restaurant in Central Switzerland. If there is a lack of snow, a winter hike with torches is offered. The ideal combination of team spirit, exercise in nature, fun and a cozy get-together with a Swiss fondue.
Price: CHF 155.–
Location: Wirzweli NW, Sattel-Hochstuckli SZ
Group size: 15 - 80 Persons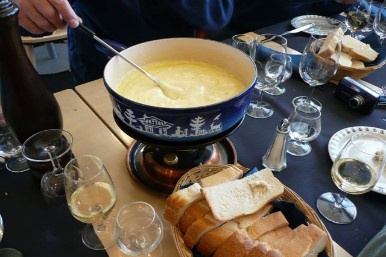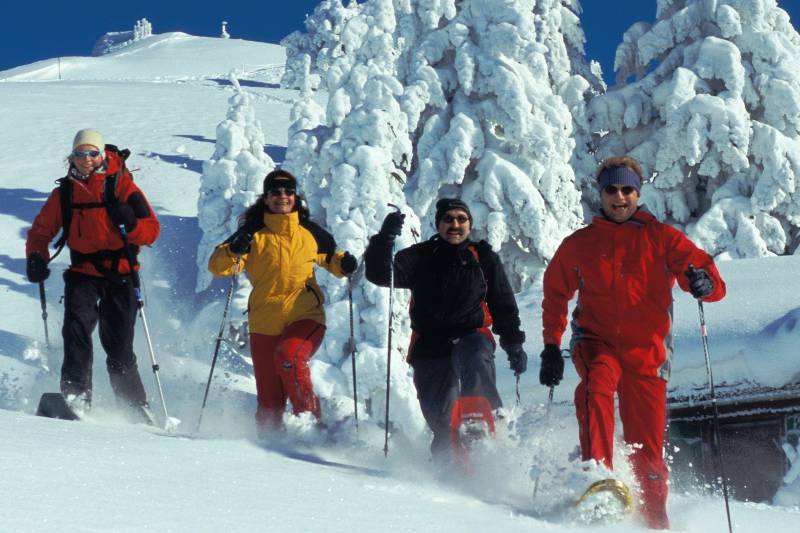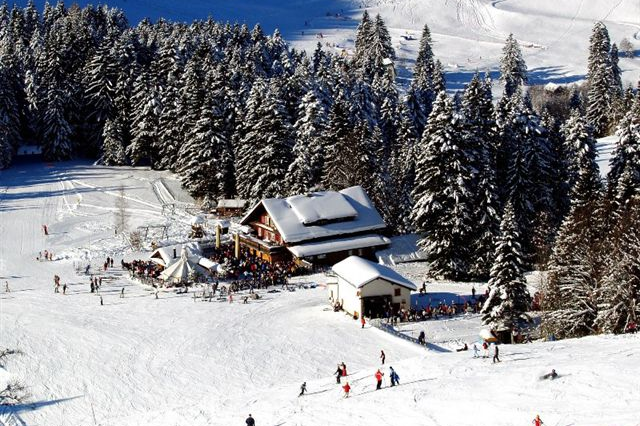 Location
Wirzweli NW, Sattel-Hochstuckli SZ
Group size
15 - 80 Persons
Date
German
English
December to March
Monday – Sunday
All-day
Included in offer
Cable car ride
Guided snowshoe tour
Snowshoes and sticks
Snowshoe tour guide
If lack of snow: Guided Winter hike with torches
Mulled wine
3-course menu (mixed salad, cheese fondue with bread, dessert)
Handling fee
Special tip
Let us take you comfortably with a bus transfer directly to the cable car station.